Welcome to the "Visual Tour" of Bexley West. You can click on any of the images below to see a larger, more detailed view !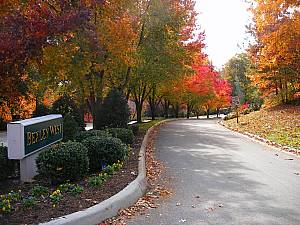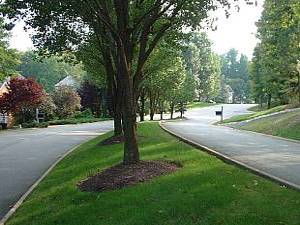 Bexley West is a neighborhood of approximately 175 homes, most of which were constructed in the late 1980s and early 1990s. Our meticulously landscaped front entrance initially greets residents and Visitors, that features an illuminated Neighborhood Sign, and a row of blossoming Bradford Pear Trees, also illuminated, prominently planted in the center parkway. Entrance to the neighborhood is made from Providence Road, a scenic southern byway that never serves up an "end-of-the-day" traffic jam.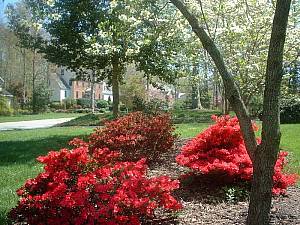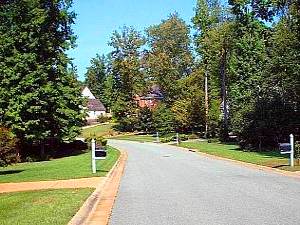 The streets are wide, and feature curbs and storm sewers for a classy, finished appearance. The homes are custom built on spacious parcels, and no two homes are exactly alike. Great efforts were made during construction of these homes to preserve the lush, mature indigenous trees that shade our backyards and offer privacy.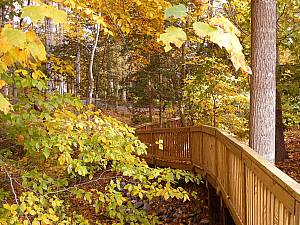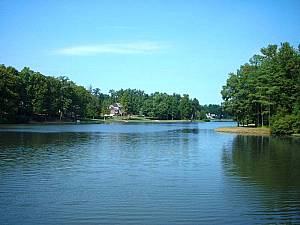 A 55-Acre Lake borders the neighborhood, is accessible via a scenic boardwalk/footpath, and is within walking distance for everyone. The "Upper Beaver" and "Lower Beaver" Ponds offer non-motorized boating activities, fishing, and other related activities. There is a private, community playground at the lake that can be used and enjoyed by all Bexley West residents.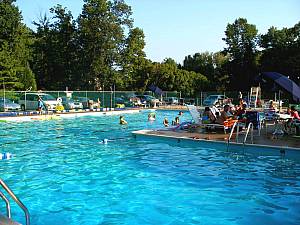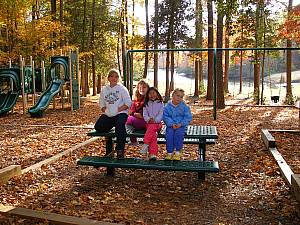 Additionally, a neighborhood pool (located in Loch Braemar, the adjacent neighborhood, and easily walkable from Bexley West) is a popular summer hangout for kids, family, and anyone else who enjoys sun and swimming.

Bexley West is accessible and convenient to all that the Richmond Area has to offer. Several major arteries are just minutes away: the Powhite Parkway (to downtown Richmond), VA Route 288 (to Innsbrook & Richmond's West End), and the Chippenham Parkway (connector to I-95 and Airport). Downtown Richmond, with its rich heritage, universities, cultural centers, commercial zones, nightlife and more, is a 15-minute drive, door-to-door. Other major shopping meccas are located on the Midlothian Turnpike, and another on Hull Street, both 5-10 minutes away. Additionally, several hospitals are located within 5-10 minutes.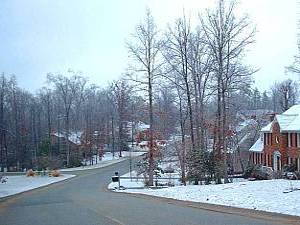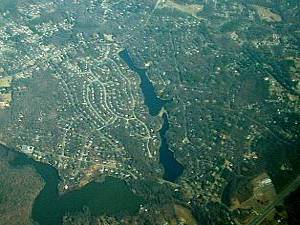 As these pictures reflect, Bexley West shows well in all four seasons. Azaleas, Crepe Myrtles and the front entrance's Bradford Pear Trees bloom fully in the spring. The abundant, towering trees offer lush greenery in the summer, and spectacular fall foliage in the autumn. In the wintertime, the neighborhood comes alive with the Spirit of the Holidays.

Bexley West truly is a "Hidden Treasure". This neighborhood has it all.